<! -- Image map created by MapMaker32 -->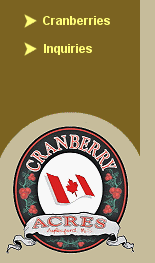 Division of
Perfect Berries Ltd.

EXCAVATING AND LAND FORMING OPERATION is equipped to handle most aspects of land cleaning, construction of ponds and dikes, and general land forming operations.
All land forming equipment equipped with grade eye automatic laser receivers for perfect grade results.

Experience in flood channel systems to maximize water using flumes along with pumps and underground irrigation installation.
1-490 H.P. John Deere tractor with front and rear duels, laser over hydraulic controls

2 - 200 H.P. John Deere tractors with front and rear duels, front end loader, laser over hydraulic controls

2 - Buffalo 12 cu. yd. land scrapers with laser over hydraulic controls

2 - John Deere scrapers with laser, each have a 18 yard capacity

1 - Caterpillar 15 cu. yd. land scraper with laser over hydraulic controls

1 - 9 cu. yd. land plane

2 - 15 cu. yd. low ground pressure dump trailers

4 ton land roller 14'

14 foot disc harrow

650 John Deere Dozer with laser receiver

2800 Link Belt 1.5 cu. yd. excavator with grapple, rock, ditching and V bucket with laser receiver

4400 John Deere 35 hp 4 WD tractor, loader, tiller, 72 inch mower, trencher, and pipe layer

Reel harvester, weed control equipment, land levelers

Excavating References
The following can be contacted for references as to capabilities to successfully complete various types of projects:
Scotia Cranberries - Aylesford
Robert Chipman - Annapolis
Robert Taylor - Bridgetown
Trent Webster - Dept. of Agriculture and Marketing Engineer
Sawler Gardens - Berwick
Lindsay Carter - Dept. of Agriculture and Marketing
Herman Van Hattem - Aylesford
Kees Langelaan - Aylesford




[ Back | Excavating | Cranberries | Inquires ]









Web design by Mister Webpage
Copyright 2002 - All Rights Reserved